E-Resources
For Digital Book Lovers
Meet Libby! A fresh and easy way to borrow and read from your Library!
Get the app today!

Borrow and Read E-Books and Audio Books
FREE with your Library Card!
Find your next great read!
Download your Digital BooksToday!
E-Books en français!
Choisissez parmi une gran collection de fiction et nonfiction.
Gratuit avec votre carte de bibliothèque!
Choose from a large collection of fiction and non-fiction e-books in french!
À compter du 26 mai 2022, les livre audio sont disponible en téléchargement!!
For Our Teens
E-Books and Audiobooks
Just for Teens!
Check out Overdrive's new
Teen e-Reading Room today!
Teen Health & Wellness provides
middle and high school students with up-to-date, nonjudgmental,
straightforward curricular, and self-help support.
Topics covered include diseases, drugs, alcohol, nutrition,
mental health, suicide, bullying, LGBTQ+ issues, and more.
For Our Young Readers
Keep your kids reading with OverDrive's new
Kids eReading Room!
This site filters our ebook collection to just show children's content,
which allows kids to find the titles they want, faster!
Browsing can be done by subject, reading level or interest level.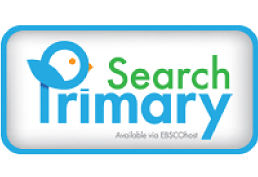 Designed for elementary school libraries, Primary Search is
a full-text database providing popular children's magazines,
easy-to-read encyclopedic entries and a vast image collection.
Students can learn about a variety of topics, including endangered species,
famous musicians, fitness and space exploration.
*NEW* Easy Reading
OverDrive is excited to offer OverDrive Magazines!
Over 3,000 popular titles supplied and available to read in Libby.
No circulation cap and unlimited simultaneous use.
With smart takgs in Libby, patrons can be notified when each new issue is released!
A Little Something More for Everyone
More than 45,000 e-books
chosen specifically for Public Libraries.
Features titles for both adults and juveniles as well as best-selling and highly recommended titles.

The Canada Ebook Collection features
over 8500 Titles.
Also features more than
1600 French Language Titles
and over a thousand titles published in 2013 or later.
Literary Reference Center is a rich full-text literary database
covering all genres and timeframes.
It includes thousands of synopses, critical essays,
book reviews, literary journals and
author biographies, plus
full-text classic novels, short stories and poems.

Newspaper Source Plus provides a full-text digital collection
of the world's major news content. It includes millions of articles from
newspapers, newswires and news magazines. In addition, it offers
television and radio transcripts and ongoing daily updates from popular news sources.
New for 2023!
World Book is here to support teachers, librarians, students, and parents
with in-person and virtual learning. Our digital databases are designed for every stage
of a student's educational journey and ideal for reinforcing knowledge and instruction
with trustworthy activities, relevant content, assessments, and tutoring.
World Book Online allows students the chance to access coursework and other educational materials
anytime, anywhere - providing a platform to keep them engaged and eager to learn.